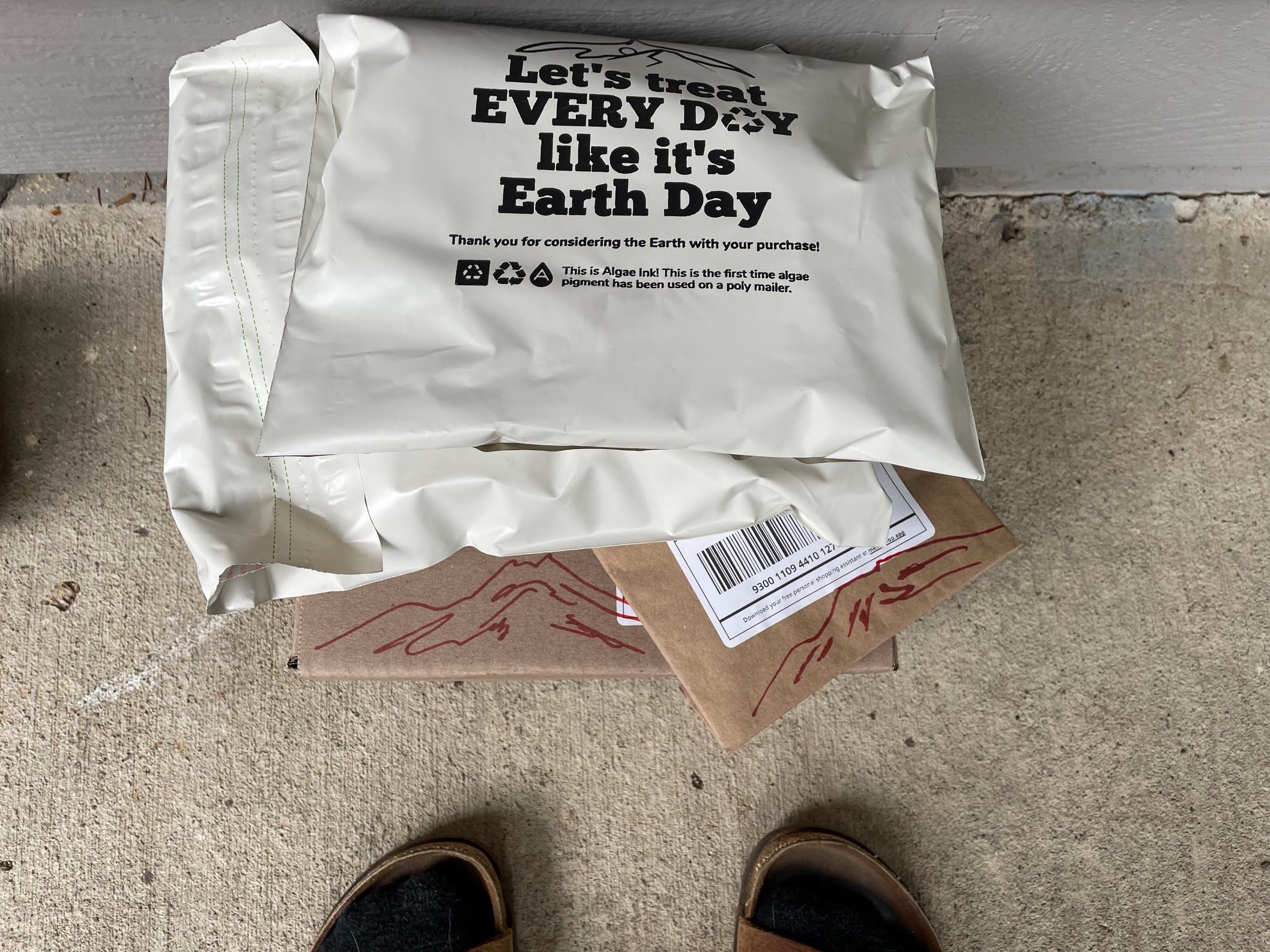 June 21st 2022
1 min read
Eco-friendly Mailers: Which One is Really Best For the Earth?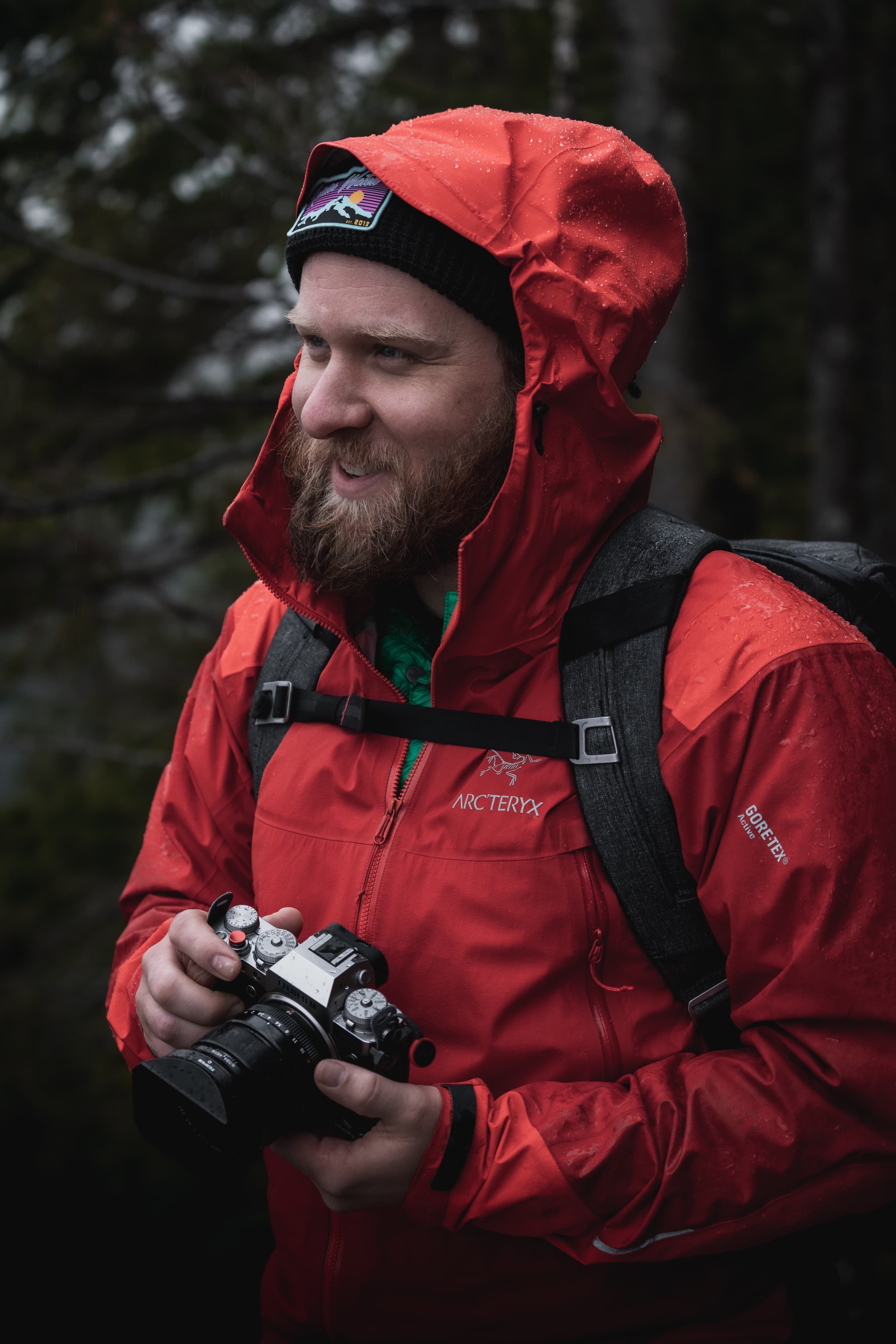 By: David (RW Founder)
instagram
It's no secret that I'm all about sustainability. It has been a goal of mine from the start of Rainier Watch to ensure that every part of the company is as eco-friendly as it can be. I currently run the business from RW HQ in my backyard and heavily rely on mailing orders to customers. In fact, it's where most of my orders come from, aside from some random local markets in the Spring and Summer. So, shipping in the most earth-friendly way is very important to me! I'm not perfect, of course, but have made huge strides to ship products in a more sustainable manner. Honestly, it's pretty easy. If you are a business owner, I encourage you to take similar steps, check out the details below!
These days, there are too many styles of "eco-packaging" to choose from. Every option comes with the same claim to being the best for the Earth. With packaging accounting for nearly 30% of all waste in America, the idea of making it more sustainable has been on trend. But, when it comes down to what is actually the best, some of these options are only buzz words. I went down a Google rabbit hole to find out what mailing solution is really the best. Here's what I found.
Recyclable vs Compostable vs Biodegradable
The main three types of eco-mailers on the market right now are recyclable, compostable, and biodegradable. Before we can get into what makes the most eco-friendly mailer, we should really understand the difference between them.
Compostable - Materials can break down and disintegrate into non-toxic and natural elements. Most commonly made from food waste or other natural materials. For a commercial product to be compostable, it must pass very strict tests. The most crucial of these is that the product must be at least 90% decomposed after 180 days (about 6 months).

Mailers made from compostable materials are probably the trendiest on the market right now. The problem is that most companies make compostable mailers from virgin, new materials that create a lot of pollution with their production.
Biodegradable - Materials naturally degrade over time, usually with the help of bacteria of fungi. There is no time requirement for the degrading process, so there is a lot of gray area. The most important part about biodegradable materials is that they break down naturally, meaning with no human intervention.

Mailers that are made from biodegradable or oxo-degradable materials are some of the worst mailers out there. They are made from new, plastic materials that eventually break down to microplastics. They aren't able to decompose in water or a landfill, making them pretty harmful.
Recyclable - Materials that can be processed and reused into something new. Most commonly made from paper, cardboard, and plastics. Most products that are made from recycled materials take less energy to make than new materials as well. The benefits of recycling are even better when something can get recycled into another version of itself.

Mailers made from recycled materials—well, at least the ones I use—are mostly made from post-consumer materials and can be recycled with standard curbside pickup in most states.
After looking over all that information, the signs all point towards recyclable materials being the best for mailers. Now, this doesn't mean that this is the best choice for all aspects of waste. It is all about knowing when to use recyclable and when to use compostable or biodegradable.
RW Mailers
In the beginning of my search for earth friendly packaging, I was using compostable mailers thinking that they were the best for mother earth.
Once I found out that wasn't the case, I went on a hunt for some really great recycled mailers. That's when I found EcoEnclose. Since I started working with them, I have switched nearly all my packaging materials to their products. They're great! I must admit that there are times when I run out of stock, but in those times, I reuse or upcycle boxes instead.
EcoEnclose has strong values in not only creating the best eco-friendly packaging right now but also to change the industry in the future. They make their products from as much post-consumer recycled materials as possible while ensuring that they can continue through the cycle after use. One of my favorite things about them is their commitment to making proper and custom sizing options to eliminate the need for extra plastic fillers.
Ecoenclose has featured my packaging on their Instagram before!
Climate change and a huge dependency on plastics are both real things, and EcoEnclose recognizes this. They use their resources to find the most efficient materials in every aspect of sustainability. They don't believe in plastics that come from corn or solutions that could lead to less landfill waste but more emissions. Now, this is a pretty lofty goal, but I support it! In today's age, we need to have aggressive goals like this in order to actually make a change in the world.
EcoEnclose even became the first company to introduce algae-based ink for their packaging products, how cool is that?! Algae ink is a really amazing discovery, and it just low key blows my mind that it's possible to use in printing. Algae is extremely easy to grow, only requiring water, CO2, and sunlight. The extraction of pigment is a simple process, and the final products are biodegradable and carbon negative!

Now, there are so many other great things I could say about EcoEnclose and their vision for a better future, but I won't do that now. Overall, just know that I am truly confident in their products! 
Sustainability at Rainier Watch 
I used biodegradable mailers and one point, and I'm happy to have switched to eco-friendly mailers. On top of that, there are a lot of other ways that I try to make Rainier Watch more sustainable. This mission pairs perfectly with everything RW is about, protecting our natural world.  
As an apparel brand, being sustainable and having a positive impact on the earth is always in the back of my mind. I know I'm not perfect at this yet, but I'm excited to continue improving my processes as I learn new things. Have an idea? Reach out and let's chat.