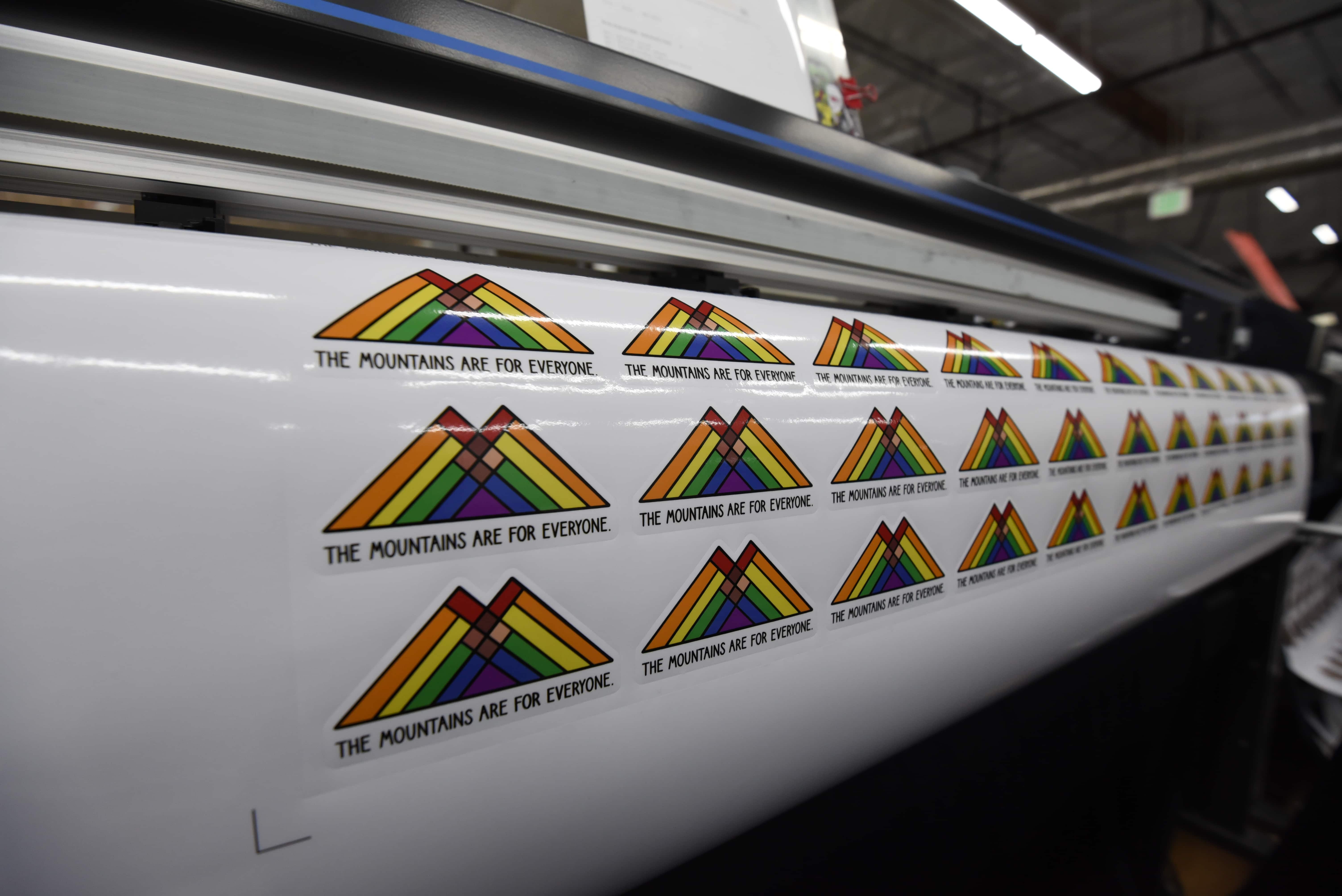 April 23rd 2022
7 min read
What Makes a Good Sticker? (Plus free stickers for anyone who has summited)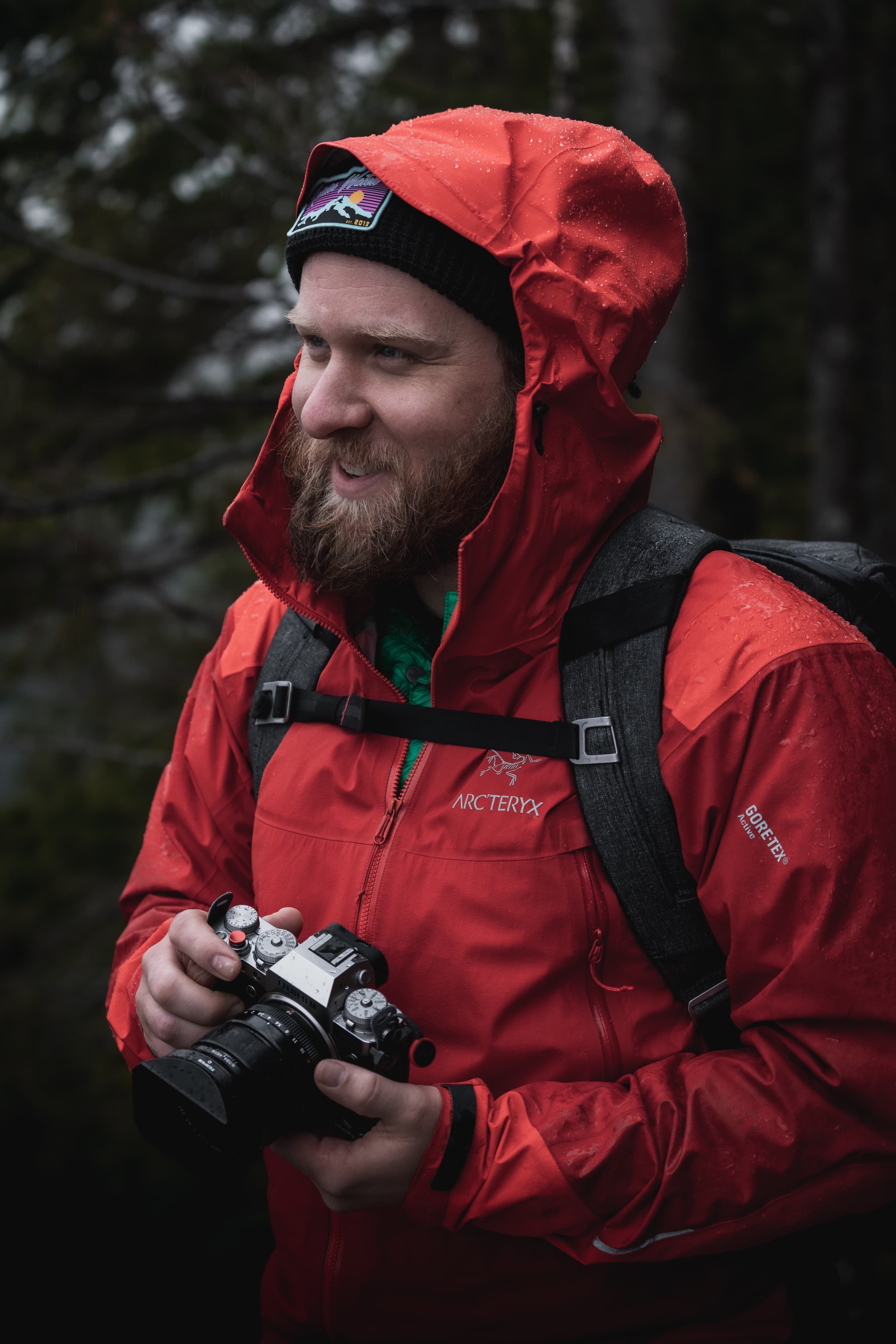 By: David (RW Founder)
instagram
Who looooove stickers?? Well, we all do. Come on, don't deny it. You know you have a secret stash somewhere. A collection of stickers, just sitting peacefully in your desk, waiting for their perfect home on your water bottle or computer. I know that I still have a box full of them from back in college when my friends and I went on epic quests to find the perfect decals. My stockpile is actually not too different from a dragon's treasure, hoarded and piled away in a cave—or box.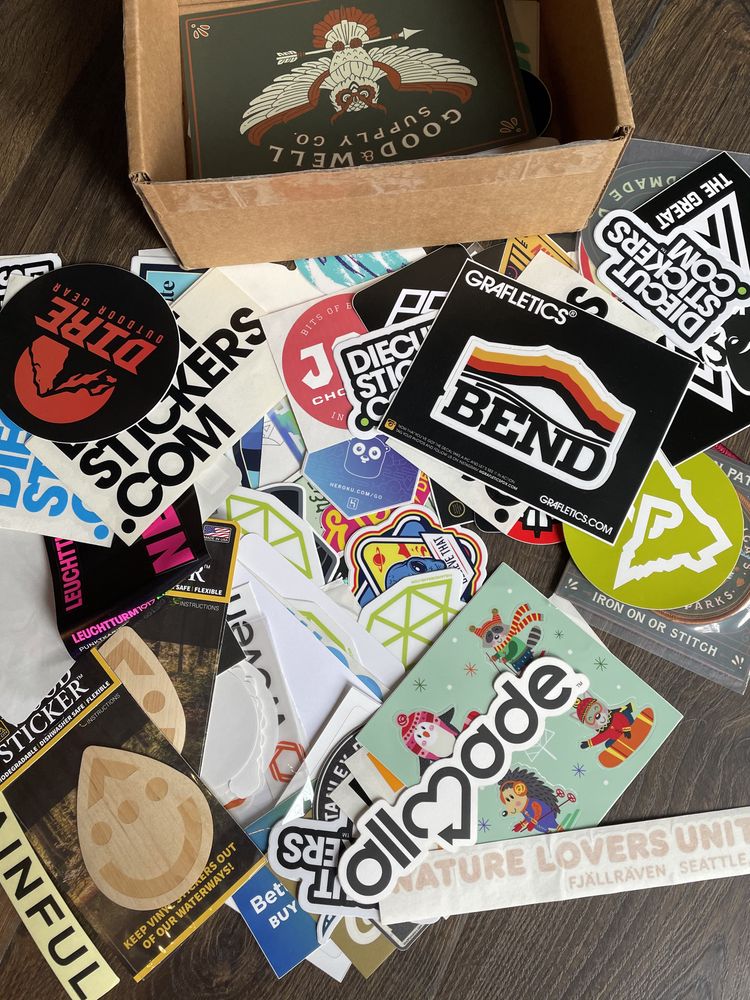 Anyway, we've concluded that stickers are great. They're so epic—they allow us to 'stick' something epic on something less epic and make it super epic! (I just won a bet on how many times I can include epic in one sentence – booyah!)
In fact, Rainier Watch started with stickers. It was the first thing I ever sold on the site. Thus stickers, in some way, have become the heart of RW. I've truly loved being able to send stickers to mountain lovers all over the USA and world. I love them, which probably explains why I have so many of them on the site.
Sidenote, gosh that first website with those first stickers was sooooo basic. And this is basic before "basic" was a thing to describe Pumpkin Spice lattes and UGG boots. Here's a throwback screenshot: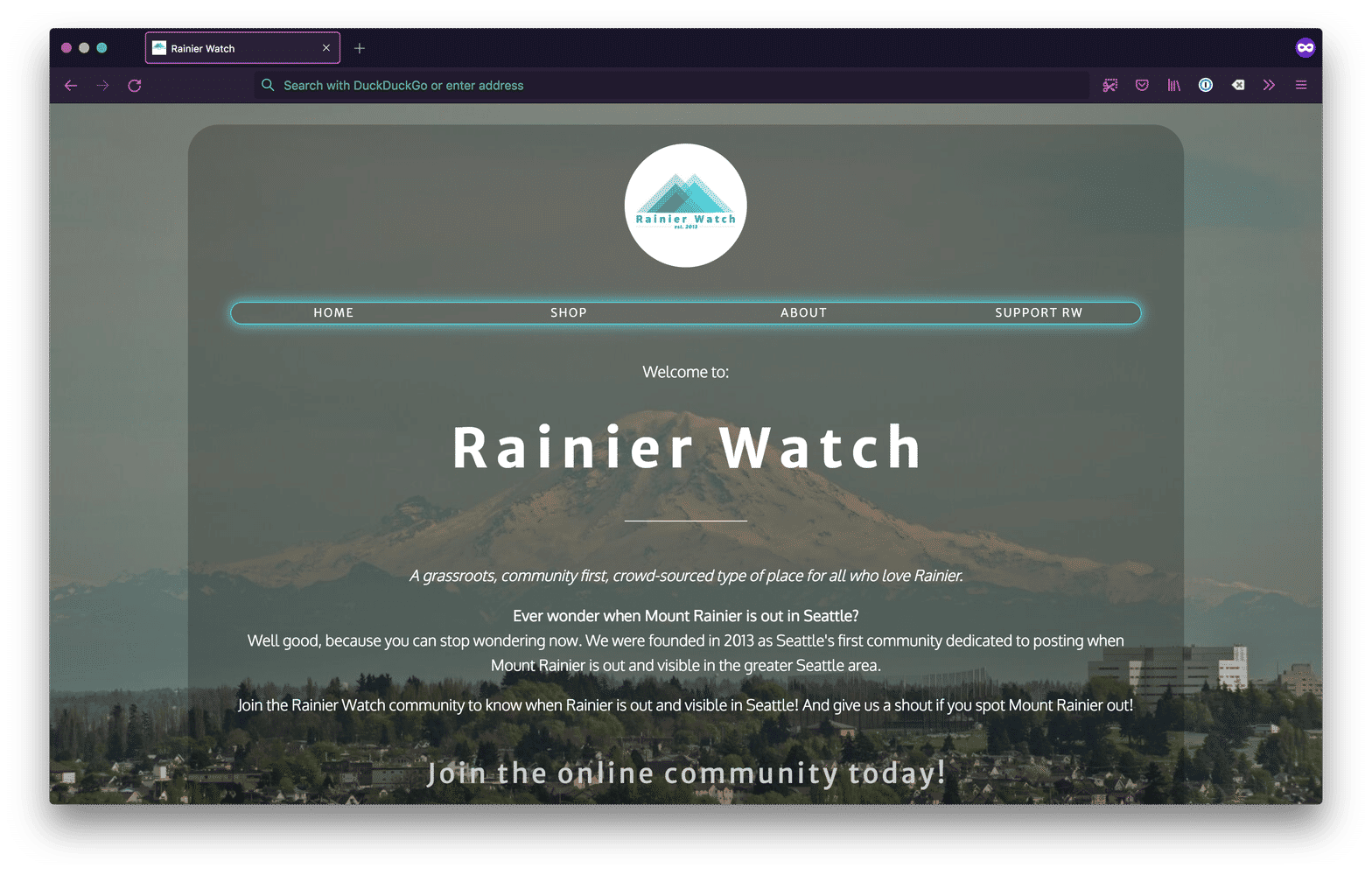 But what makes a good sticker? Pretty much every brand has one, but how to choose which on to stand for? Slapping a sticker on your gear is a big decision, it's like choosing a part of your personality to put on display for all to see. Ugh. Just thinking about it gives me flashbacks to the days of "coding" my Myspace page with cringy backgrounds and music.
The Recipe for Freaking Amazing Stickers
There is a lot that goes into making a rad sticker. They may seem like simple things, but it takes a certain finesse to make one that someone will want to look every day for years. As you can tell, this is something that I've thought about a lot—you're welcome. I have become pretty picky when it comes to stickers and have grown to have a special pride for the RW stickers. Here's what I know:
Rainier Watch Stickers and Sticking Local
DieCutStickersDotCom and the best quality go hand in hand, like an ice axe and the summit of Mount Tahoma. I tried several different sticker companies before landing with them a few years ago. And the best part is that they are located just down the road from me in Tukwila, WA. (I've mentioned it many times before, but I love working with local small businesses for Rainier Watch whenever possible. Stickers are no exception!)
Of the thousands of stickers they make every day, each one is exactly the way it should be. DCS hand sorts each batch for color and cut. They also have a huge number of different finishes to choose from (I like to use the all-weather vinyl with a semi-gloss finish for that classic sticker shine look or matte for a softer more subtle look) and have the capacity to create "insanely custom" stickers in any shape and size.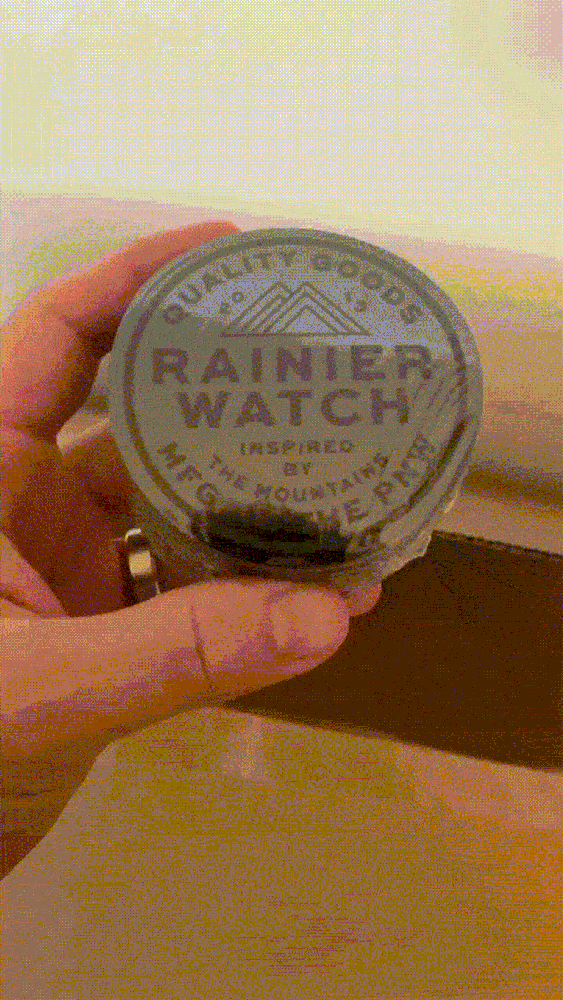 I have had nothing but great experiences working with these guys, and I use them for 100% of my sticker production. About a year ago, their owner Daniel, gave me a tour of their amazing facilities and I got to watch my "Mountains are for everyone" stickers get printed! It was a really cool moment for RW that will stick with me for a long time to come. You can't say that about stickers made overseas! DCS doesn't only make stickers; they make event banners, enamel pins, puzzles, and so much more as well. They are an official RW Partner, and I can't recommend them enough. Check out the partner page for a discount on your order!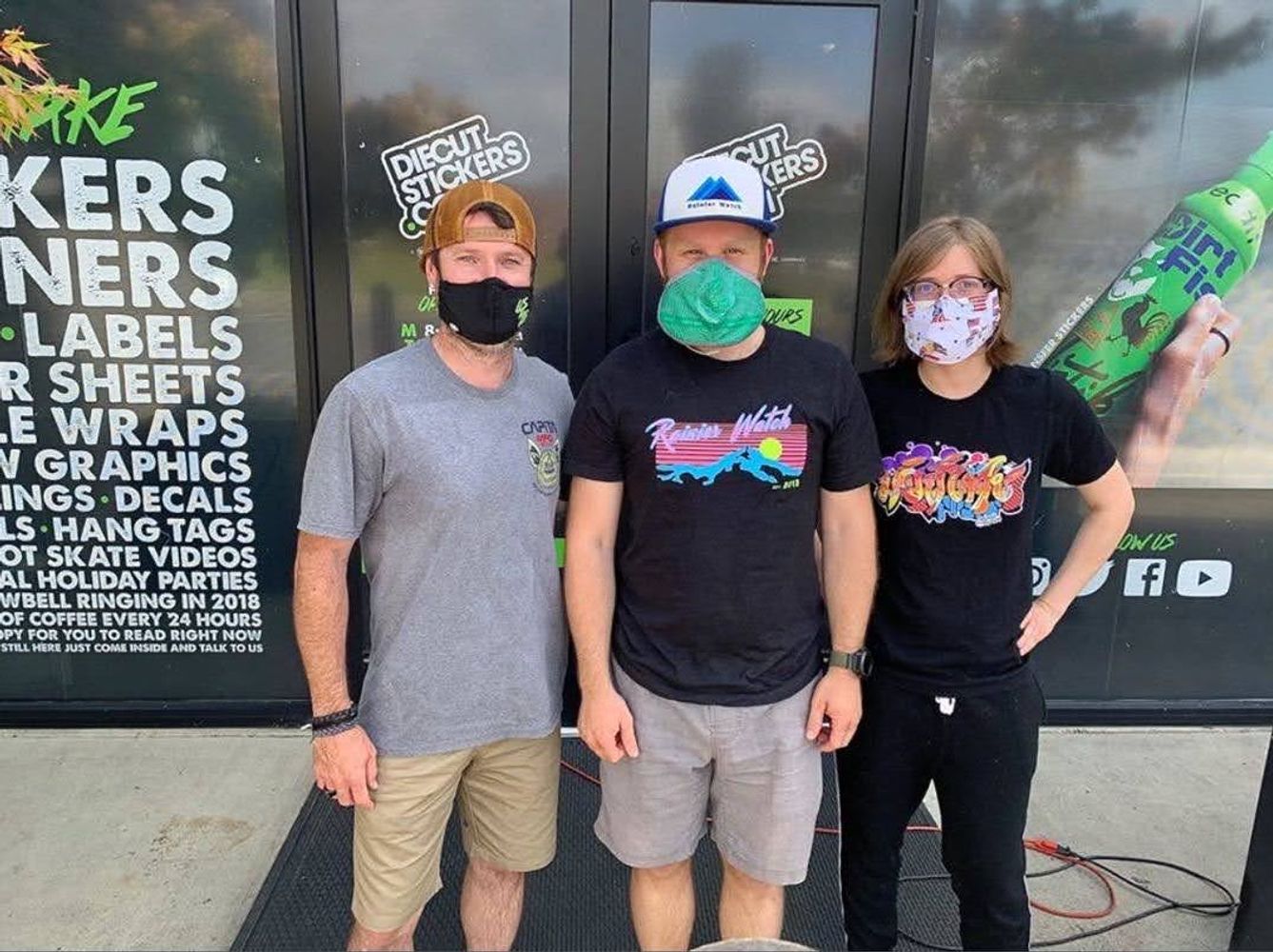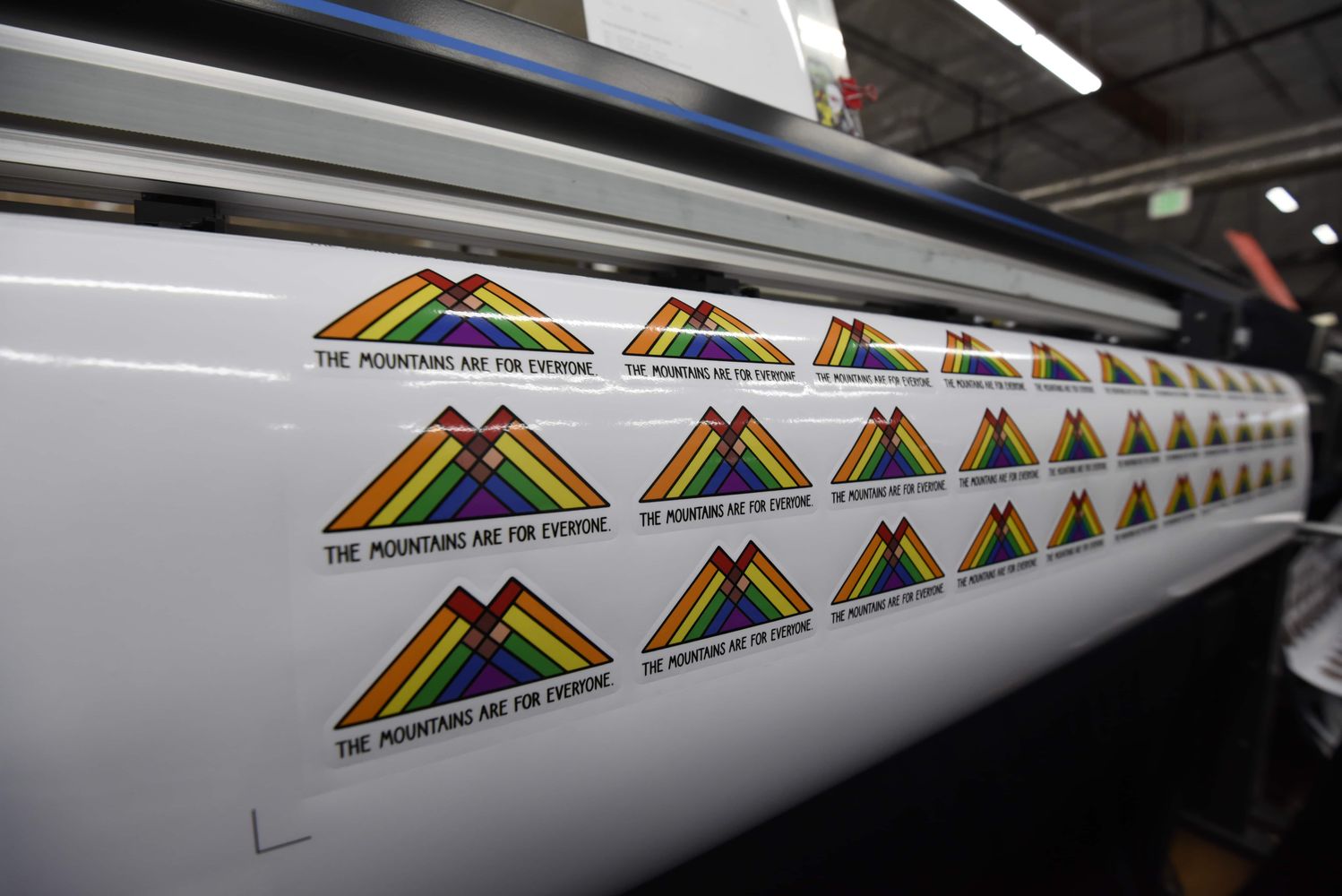 Join the Summit Club (Free stickers for those who have climbed Tahoma!)
Paging all mountaineers and climbers!
I once had grand plans to create a Tahoma/Rainier Summit Club for those rad folks who—you guessed it—made it to the summit of the mountain. Right before "The Year That Shall Not Be Named" (2020) happened I made these awesome stickers to celebrate those joining the club. Well as you know, there was that one pandemic thing that happened and sadly very few people got the chance to summit at all.
That being said, I have extra Summit Club 2020 stickers. I wasn't sure what to do with them and decided that the best thing to do is to give them away! I mean, what's better than a free sticker? **If you've summited Mount Rainier anytime since 2020—heck, even if it was before then—reach out to me on Twitter or email me. One day, I hope to explore the Summit Club again, but for now enjoy the stickers!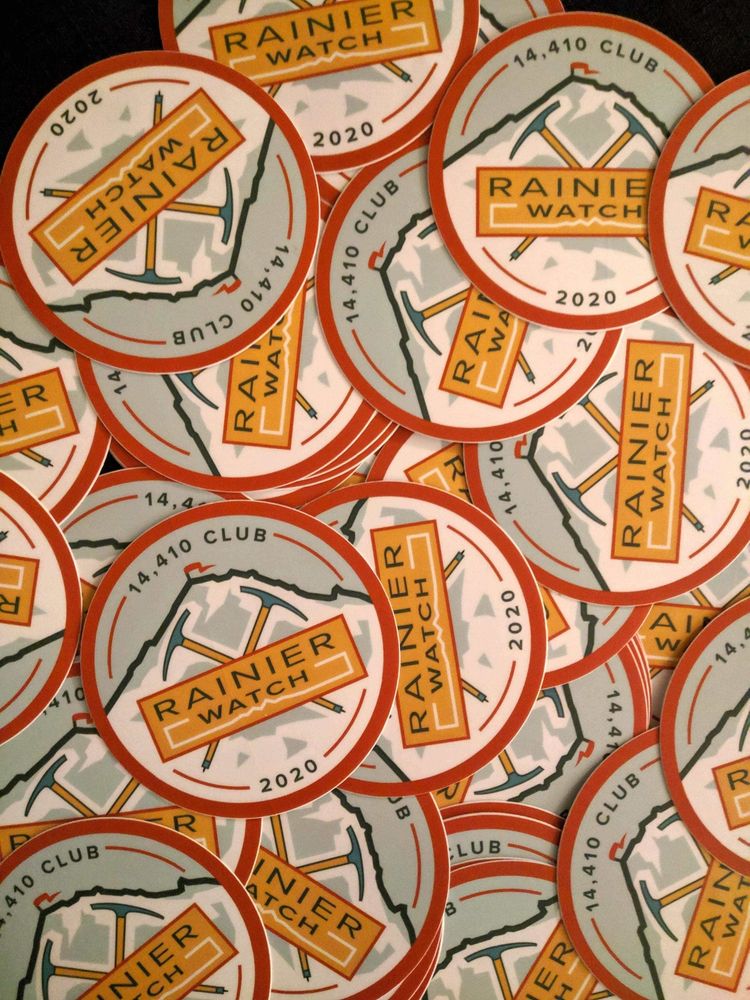 Where Do You Stick?
My personal favorite place to place stickers in on my car topper, but I want to hear from all of you! Comment, tag us on Instagram, or Twitter and show me all your RW stickers! Use the hashtag #rainierwatchstickers and maybe I'll send you something special. 😉