Wow.
It sounds cliche but I'm absolutely blown away at the support Rainier Watch got last month in our fundraiser to promote diversity in the outdoors!
In case you missed it, I ran a sticker fundraiser that raised over $2,500 for organizations supporting diversity and the underrepresented in the outdoors.
It was such a community effort, I loved seeing the posts on social media where people shared the fundraiser and was super stoked when our favorite local sticker shop, DieCutStickers.com (DCS), said they would donate the first 100 stickers and offer a discount on the remaining stickers in the fundraiser. In total they ended up printing over 800 stickers for this fundraiser!
So last week, after many hours of packing orders (I wasn't expecting so many!), I finally got all the orders shipped out!
Check out this packing party I hosted live on Instagram!
It was rad seeing so many states represented and I even got orders from the UK, Australia, and Canada (once I figured out how to do international shipping).
![](https://ik.imagekit.io/rainierwatch/blog/2020/07/20200720_204202846_iOS.jpg
![](https://ik.imagekit.io/rainierwatch/blog/2020/07/20200718_211813289_iOS.jpg
![](https://ik.imagekit.io/rainierwatch/blog/2020/07/20200716_231556484_iOS-1.jpg
Because of everyone who was super amazing and DCS who donated to help make the fundraiser go further the fundraising total was over $2,500 that went to:
- @melaninbasecamp ⠀⠀
- @outdoorafro ⠀⠀
- @climbersofcolor ⠀⠀
- @theventureoutproject⠀⠀
Here's the donation receipts from the fundraiser: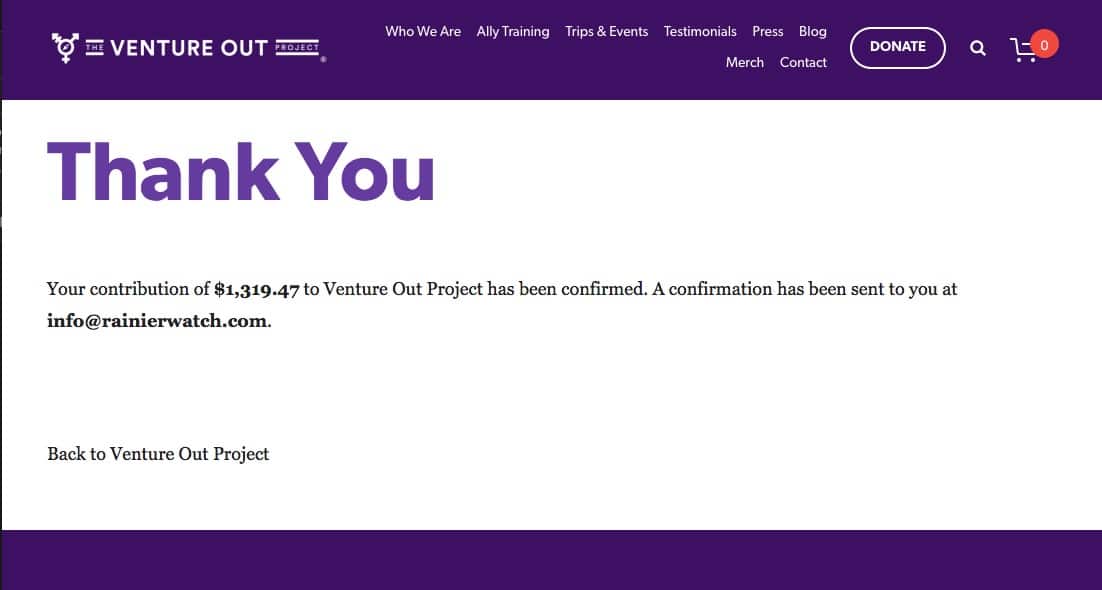 Also if you missed out on the fundraiser, no worries! Going forward we will keep selling the Mountains are for everyone stickers and will donate 20% of profits to the organizations listed above. If you have any suggestions of where the funds should be donated, leave them in the comments below!
This Mountains are for everyone design is so cool I'm working on creating some enamel pins and patches that will go on epic hats and beanies!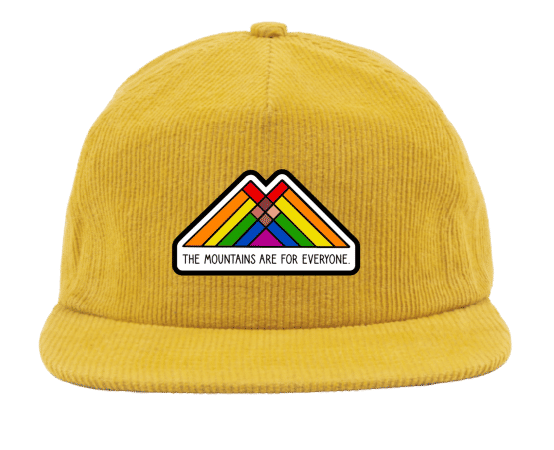 here's a little teaser of what's coming
Pro tip: Our newsletter gets an early heads up on these sorts of things:
And you can join the Enamel Pin pre-order here:
Thanks so much for being a part of this and the Rainier Watch community! If you go back years ago I would have never guessed that I'd be using the RW platform for such good. I really want to continue this work of making the outdoors a great and welcome place for all in the future, so comment below if you have any suggestions!
-David, RW Founder
PS: I created an official Rainier Watch giphy account and thanks to Drew (who designed the Mountains are for everyone stickers) we have the first official Rainier Watch GIF sticker that you can use on Instagram!
Search for "Rainier Watch" to find it! I'm hoping we can add more like "The Mountain is out" soon!