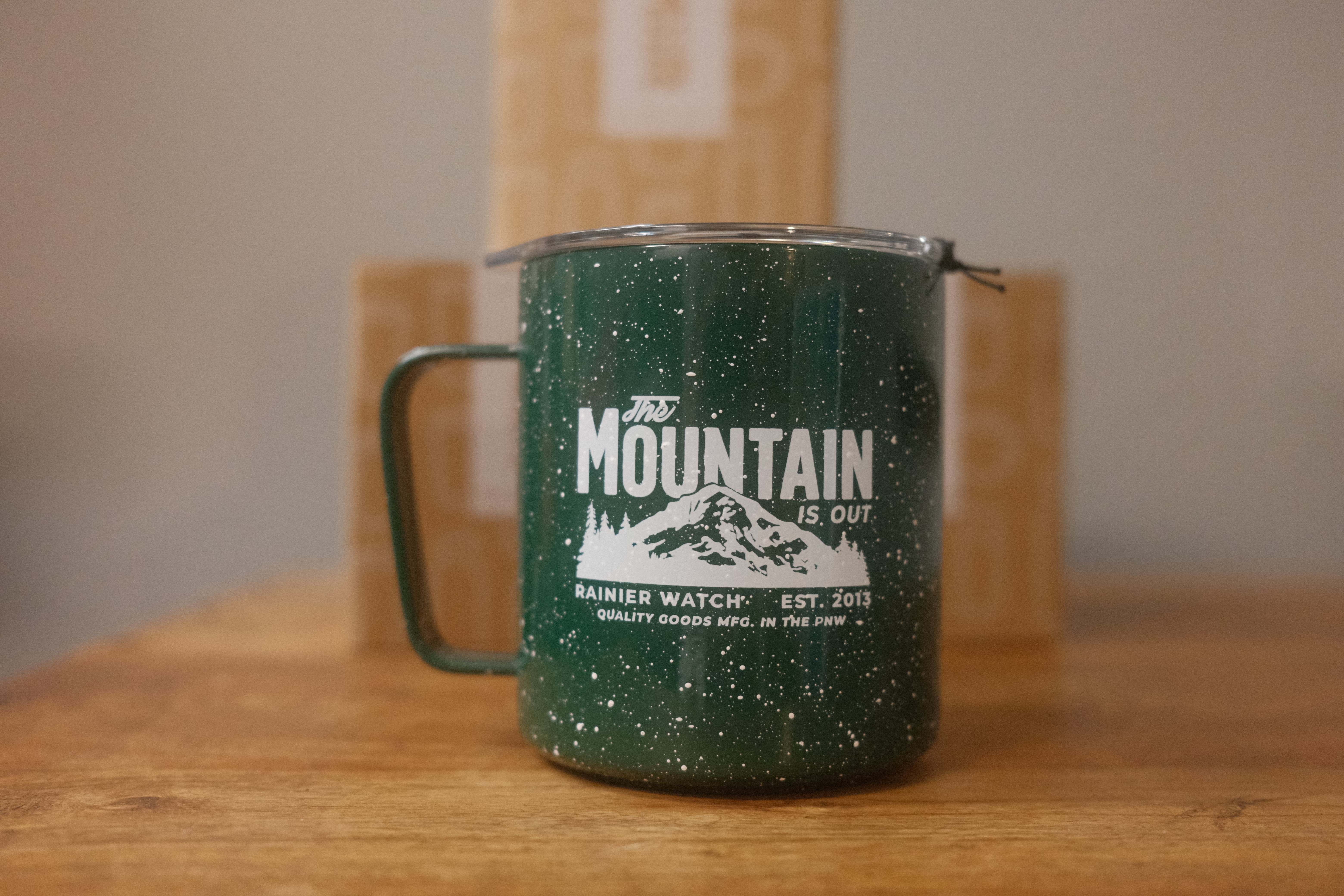 August 11th 2022
0 min read
Product Highlight: Miir Mugs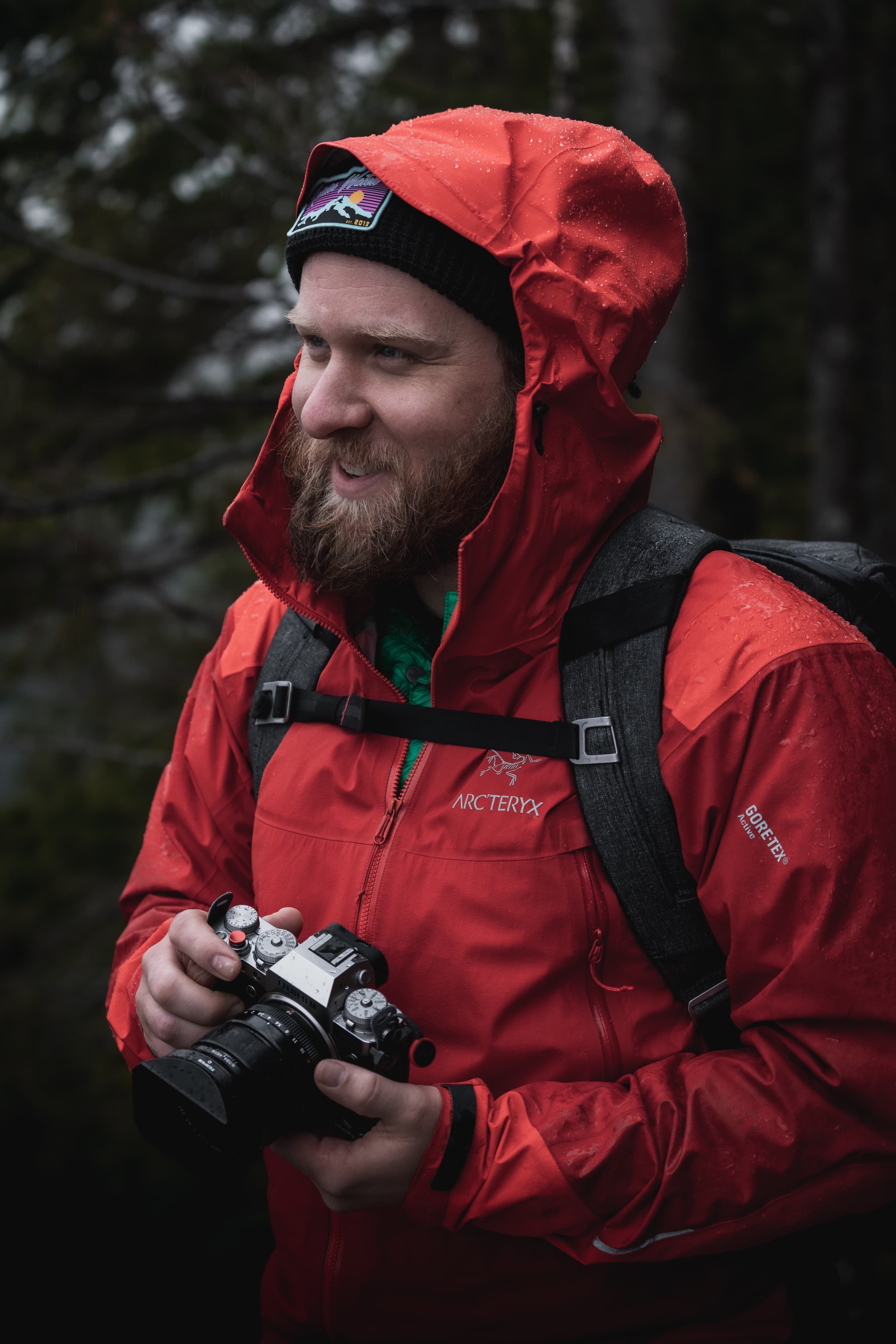 By: David (RW Founder)
instagram
It's been more than five years since I first start tweeting when The Mountain was out and thus launched Rainier Watch—and what a wild ride it's been! To be honest, I never imagined the effect that this little shop would have on my life. I have met some of the coolest people around the PNW and have been a part of building an online "fan club" for the mountain. Or really, all mountains!  
I have taken inspiration for Rainier Watch from the outdoors and always source high-quality products with a priority on goods that are also good for the planet. It's rad to see how many cool, like-minded companies with those priorities are in the area. I've even had the opportunity to partner up with a few of them! Recently, I got together with Seattle-based MiiR to design a vintage style camp mug. Not only are the mugs really fun and retro, but MiiR is a generosity driven company that has long been an influence for me and my journey with Rainier Watch. (more on that below!) 
We all have our favorite mug, the one we always reach for when we need that little afternoon pick me up. This one has quickly become mine. Maybe it can be yours too! 
"The Mountain is Out" Mug
I grew up camping several times a year with my family. And of course, we each had own mug. I still remember one of our mugs that was that classic speckled camping mug. Surely you had a similar one.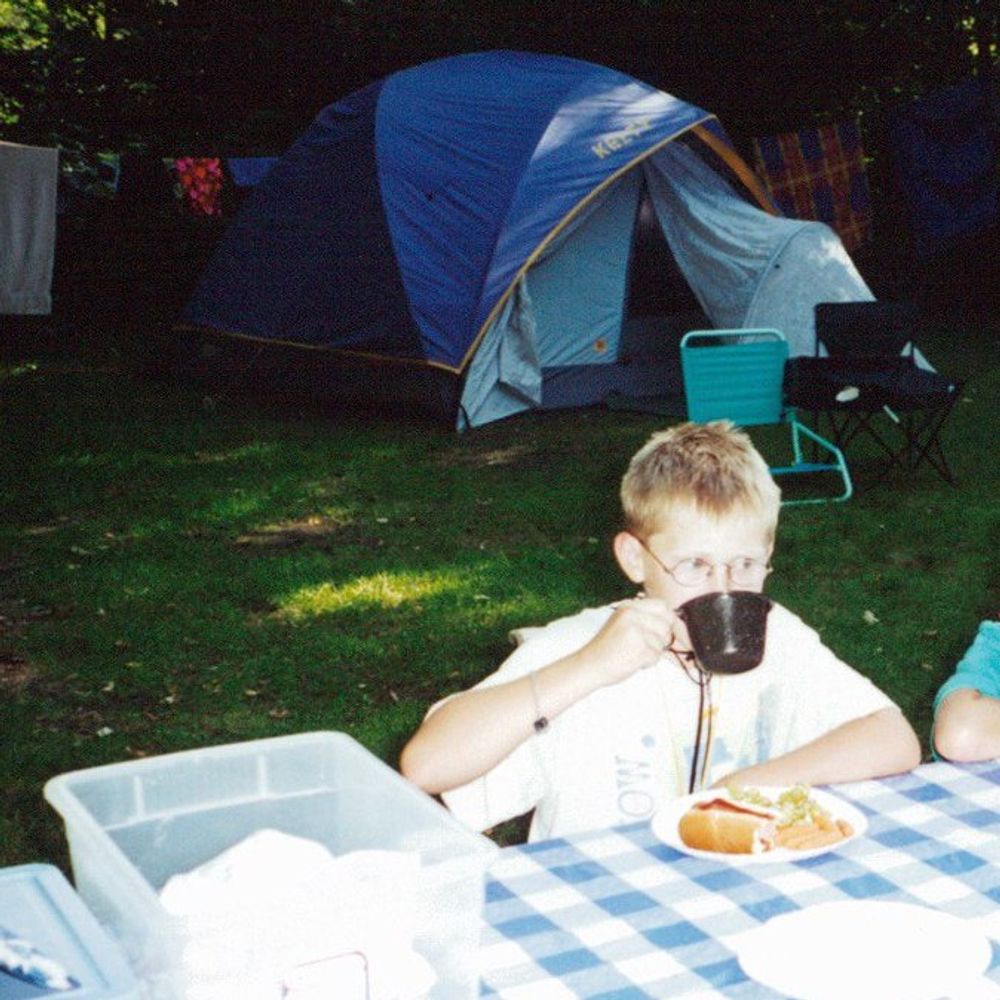 So when working on these mugs, I wanted to bring back that vintage look and feel. You can imagine how stoked I was when I saw MiiR added a speckled mug—one that looked just like the one from my childhood—to their line. Even better is that they come in both blue and green!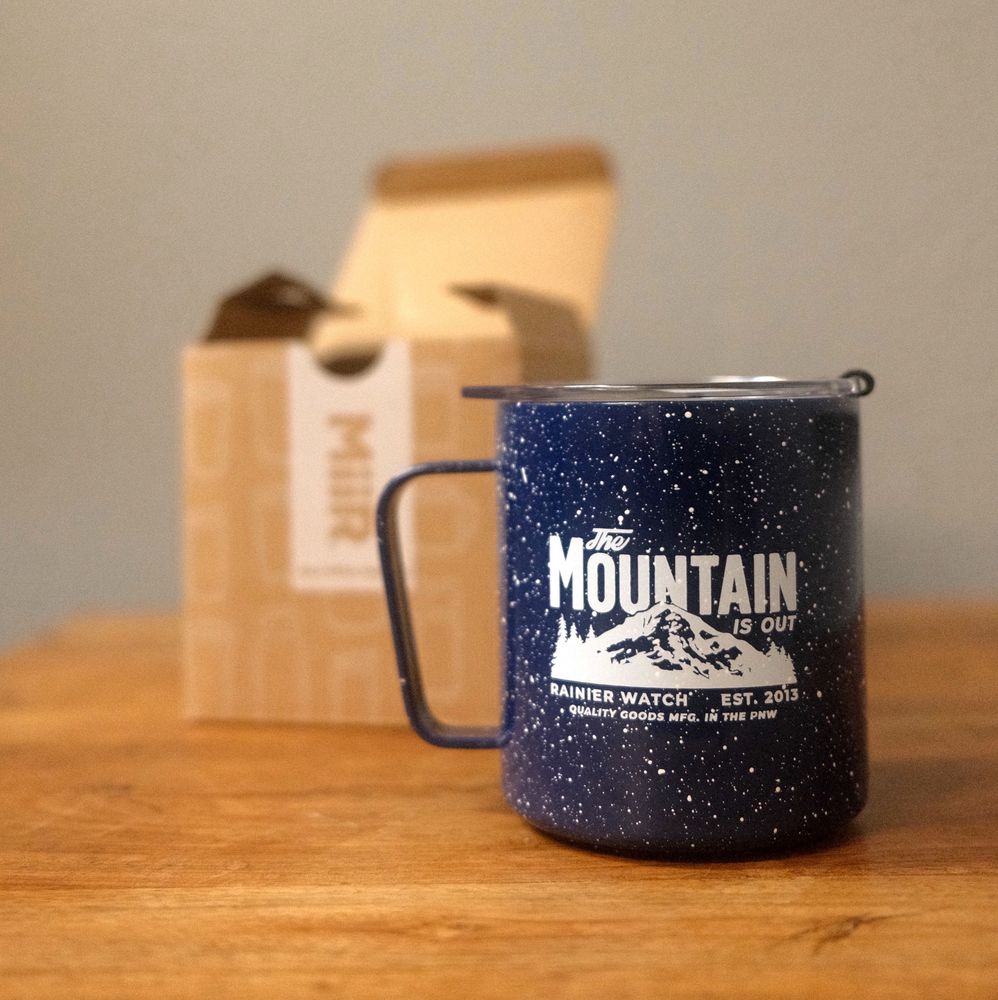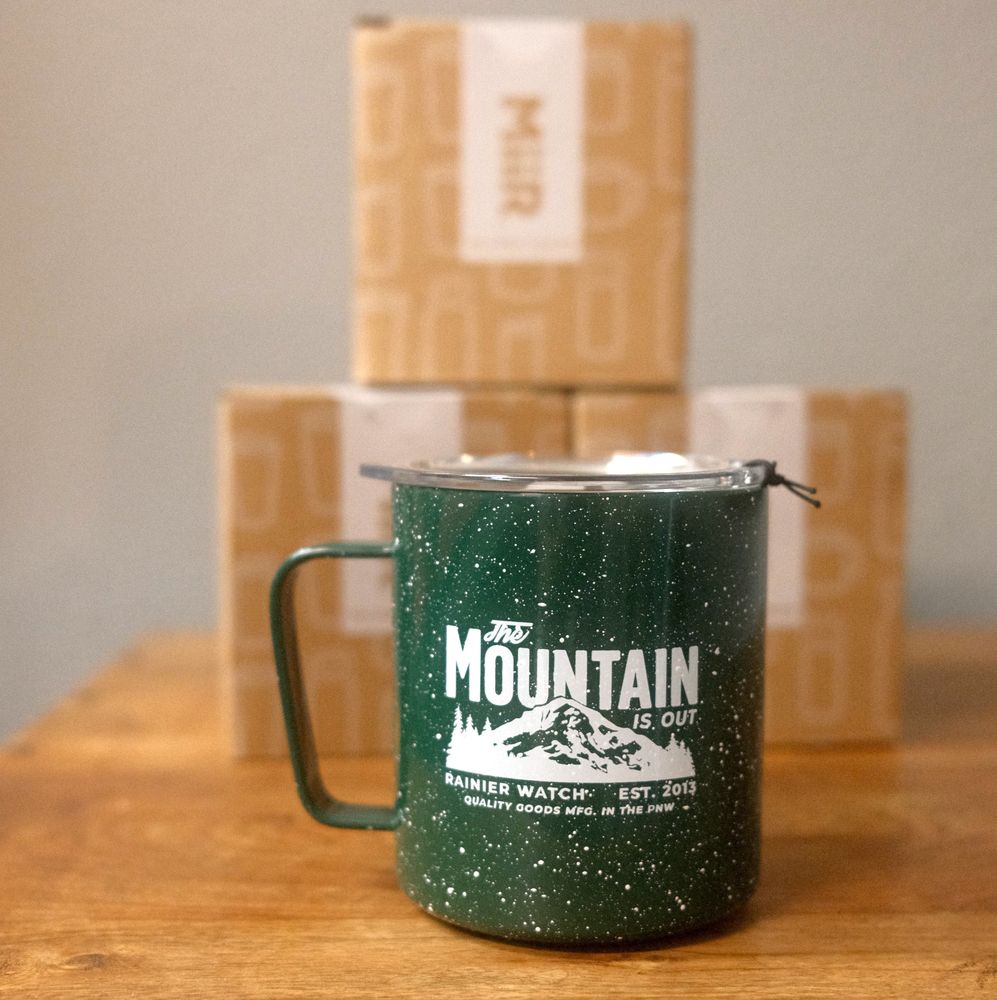 I wanted to pair the vintage design with the one statement that sparked RW all those years ago. Local designer, Steve Karlson, took my original "The Mountain is Out" design that I made in 2018 and improved it last year. That design has come so far with the company. It was the obvious choice for me for the MiiR mugs. It's like a personal tribute to those carefree days of long past summers.
I love this mug! It's my go-to for drinking cold bubble drinks at home and even comes with a press-fit slide lid so I can grab it when I hit the road. It's a standard 12-ounce mug with Thermo 3D® double-wall insulation that stays hot or cold when I need it to. And, of course, they're also BPA free.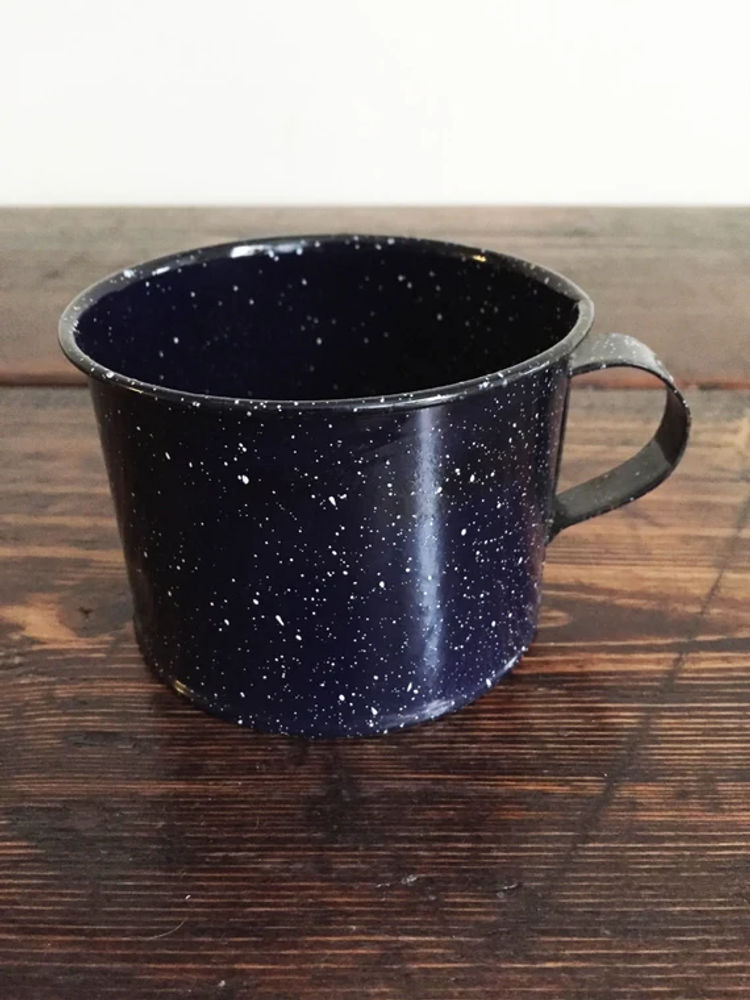 About MiiR
MiiR is has been making stainless steel cups out of the Seattle area since 2010. They're such a great company that not only makes super high-quality products but also cares about giving back.
They're a B Corp certified business, which means they follow a strict set of standards for social and environmental performance, accountability, and transparency. MiiR is also a strong supporter of the wellbeing of both local and global communities. They are members of 1% for the Planet, a global network of businesses that put the planet and people before profit. Both are huge commitments that go way beyond buzz words. Both programs are awesome and I have plans in the future to join both!
Each MiiR product, including these collaborative mugs, comes with a QR Give Code™ that tracks their giving journey. On the bottom of each mug, you can see exactly what projects the purchase has helped. This is such a cool idea!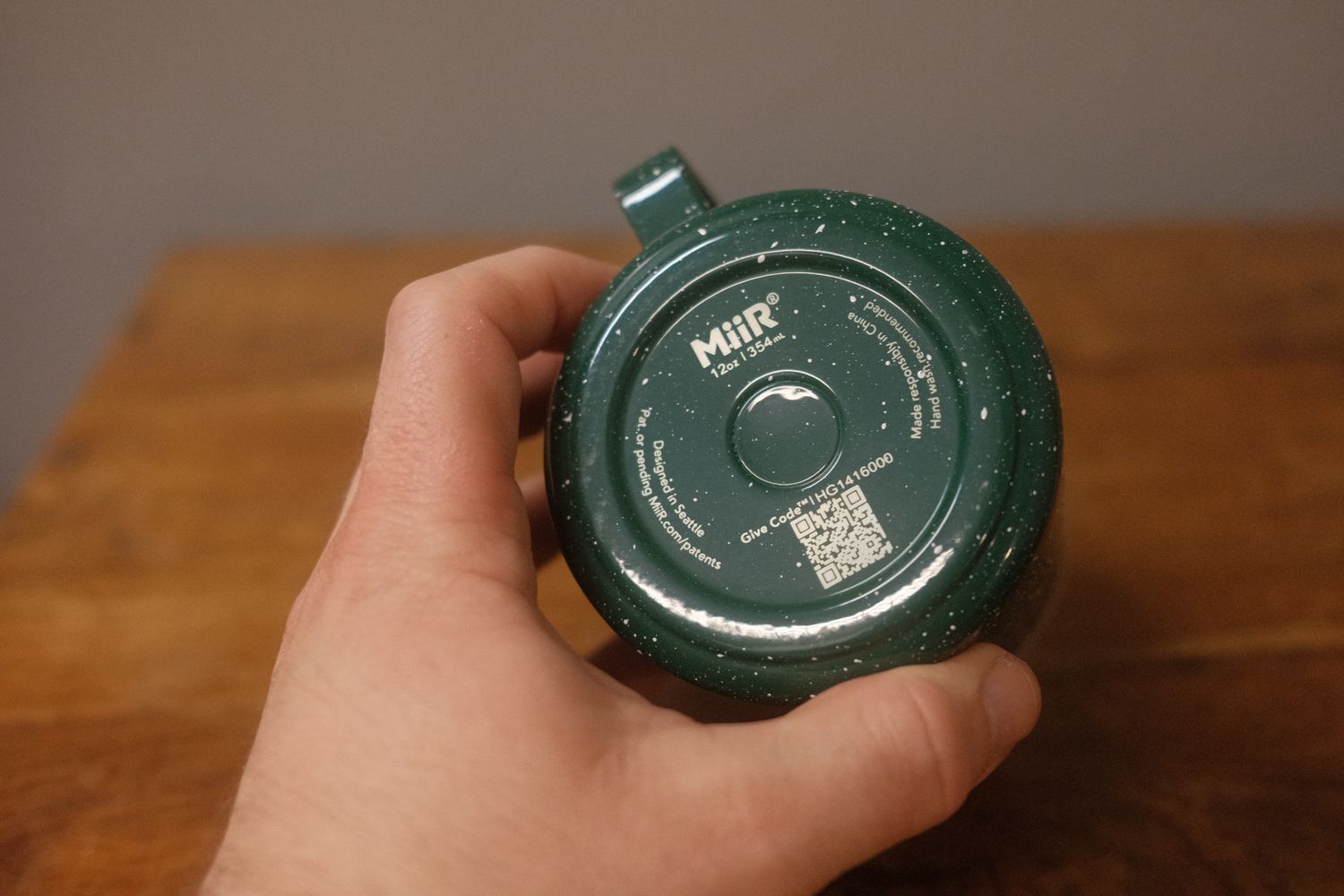 The Rainier Watch Vision
I centered the Rainier Watch brand around the outdoors, and I knew from the very beginning that I wanted to use it to help protect our lands. I started with giving a portion of every sale to non-profits like Washington's National Park Fund. Over time, I have been able to increase that amount to 5% of every purchase! There are several other earth-friendly practices that I have worked into RW as well, like recyclable mailers.
MiiR is one of those amazing companies that I immediately aligned with when I was creating my vision for Rainier Watch. The commitment they make to giving back to the planet is incredible, especially for a merch company!
What Are You Drinking?
Anyone who knows me knows I have a certain dislike for coffee (I know, I know... I'm loco) and my current favorite thing to put in my MiiR mug is some fizzy drank on the rocks, or during winter hot chocolate.
For those of you that do enjoy coffee, here are some awesome local brands to check out:
The Mountain's Out Espresso Blend from Cloud City Coffee Roasting - Obviously I love the name of this blend! I've also heard some great things about them from the coffee lovers in my life.

Anything from Nomad PNW - These folks have been long-time supporters of RW and have even stocked some of our merch in their store in the past. Their shop is in Wilkeson where they also serve amazing empanadas and pastries!
If tea is more your style, Perennial Tea Room and Steepologie both have a huge selection of styles to choose from!
These awesome mugs are in a limited supply, so get yours while you still can!