It's #RainierWatchGiveaway time! This time I've partnered with local author Jamie McGillen to offer two signed copies of her book, bookmarks, stickers, and postcards!
(In case you missed my IG Live unboxing of the books, check it out here: https://www.instagram.com/tv/CAMOKT3AAd4/)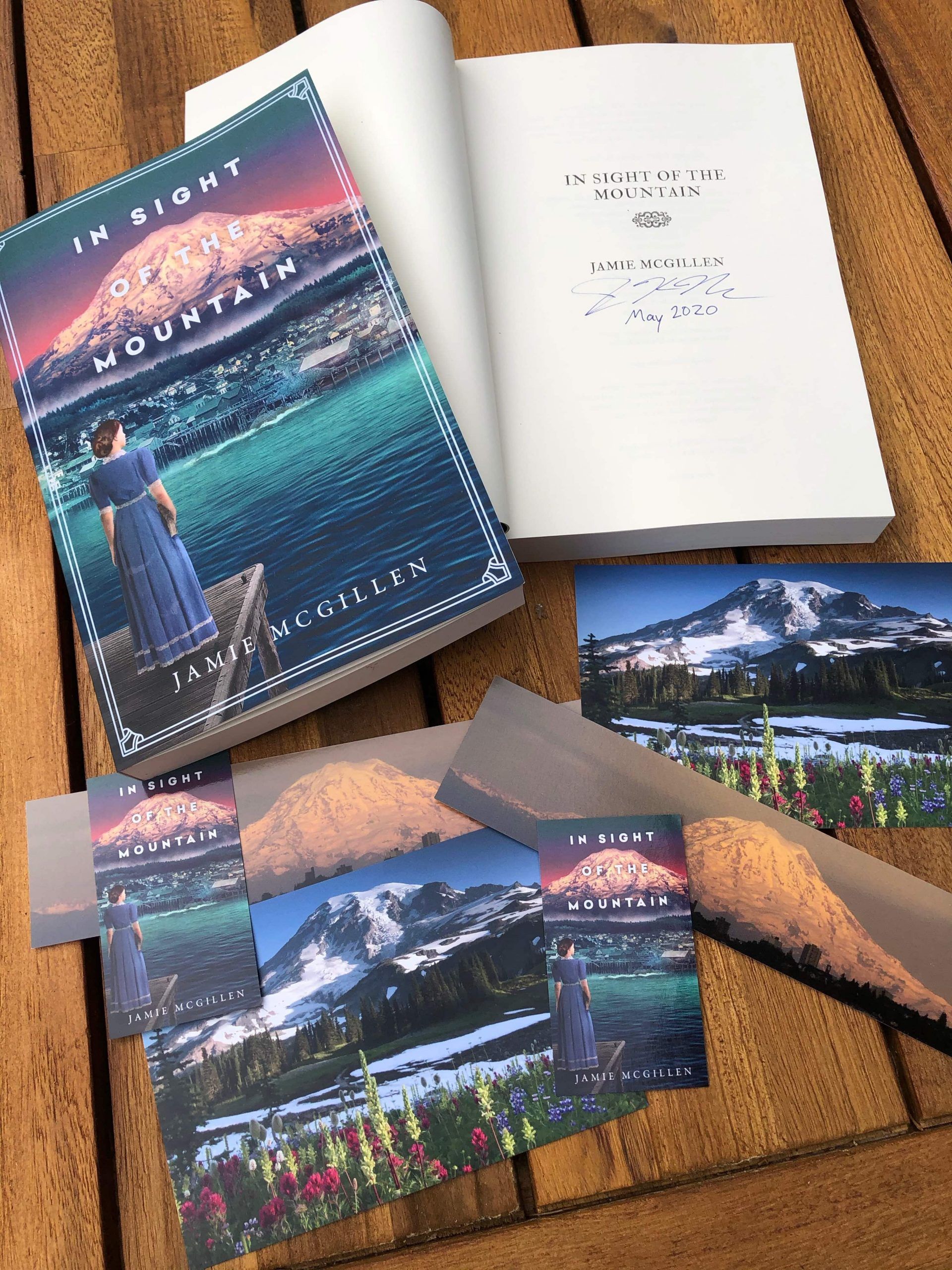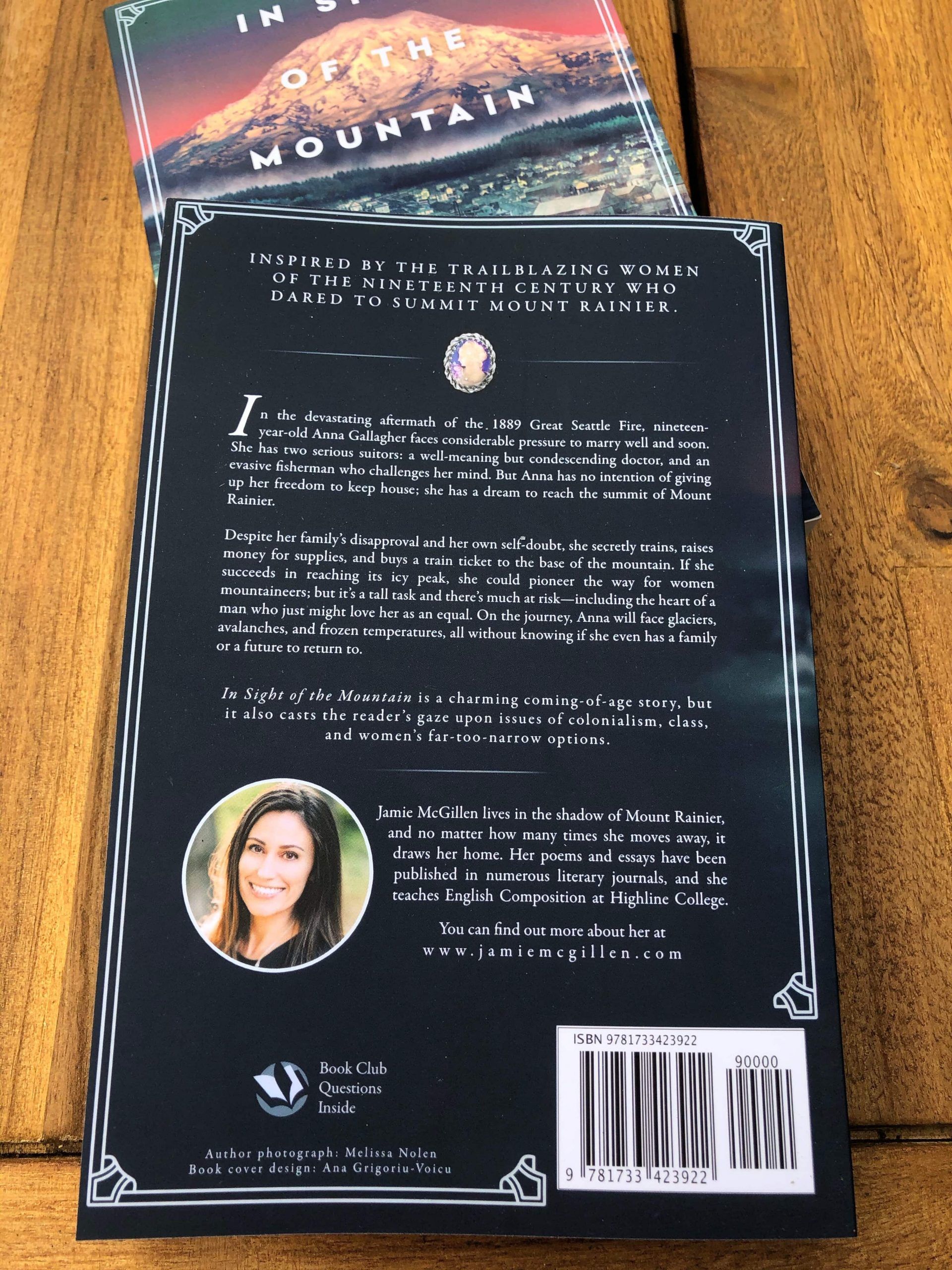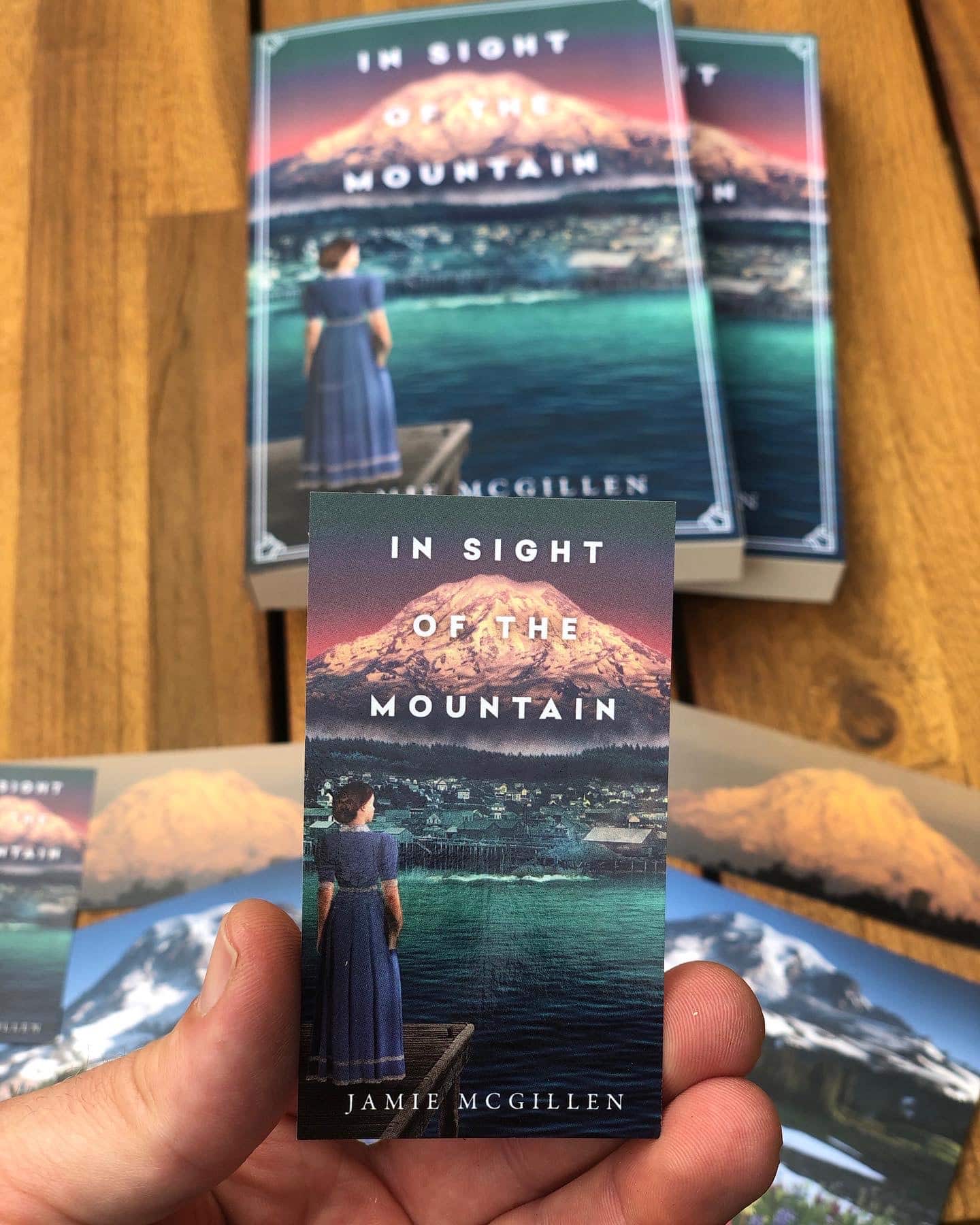 Livestream Q&A
I did a livestream Q&A with the author on Thursday 5/28. You can watch the replay on IGTV below!
q&a replay with the author on igtv
About "In sight of the Mountain":
Rated 4.3 stars on GoodReads.com!
~ Inspired by the trailblazing women of the 19th Century who dared to summit Mount Rainier ~
In the devastating aftermath of the 1889 Great Seattle Fire, nineteen-year-old Anna Gallagher faces considerable pressure to marry well and soon.
She has two serious suitors: a well-meaning but condescending doctor, and an evasive fisherman who challenges her mind. But Anna has no intention of giving up her freedom to keep house; she has a dream to reach the summit of Mount Rainier.
Despite her family's disapproval and her own self-doubt, she secretly trains, raises money for supplies, and buys a train ticket to the base of the mountain. If she succeeds in reaching its icy peak, she could pioneer the way for women mountaineers; but it's a tall task and there's much at risk—including the heart of a man who just might love her as an equal.
On the journey, Anna will face glaciers, avalanches, and frozen temperatures, all without knowing if she even has a family or a future to return to.
In Sight of the Mountain is a charming coming-of-age story, but it also casts the reader's gaze upon issues of colonialism, class, and women's far-too-narrow options.
The book on goodreads
Enter the giveaway: