January 25th 2022
3 min read
2022 PNW and Mount Rainier Calendars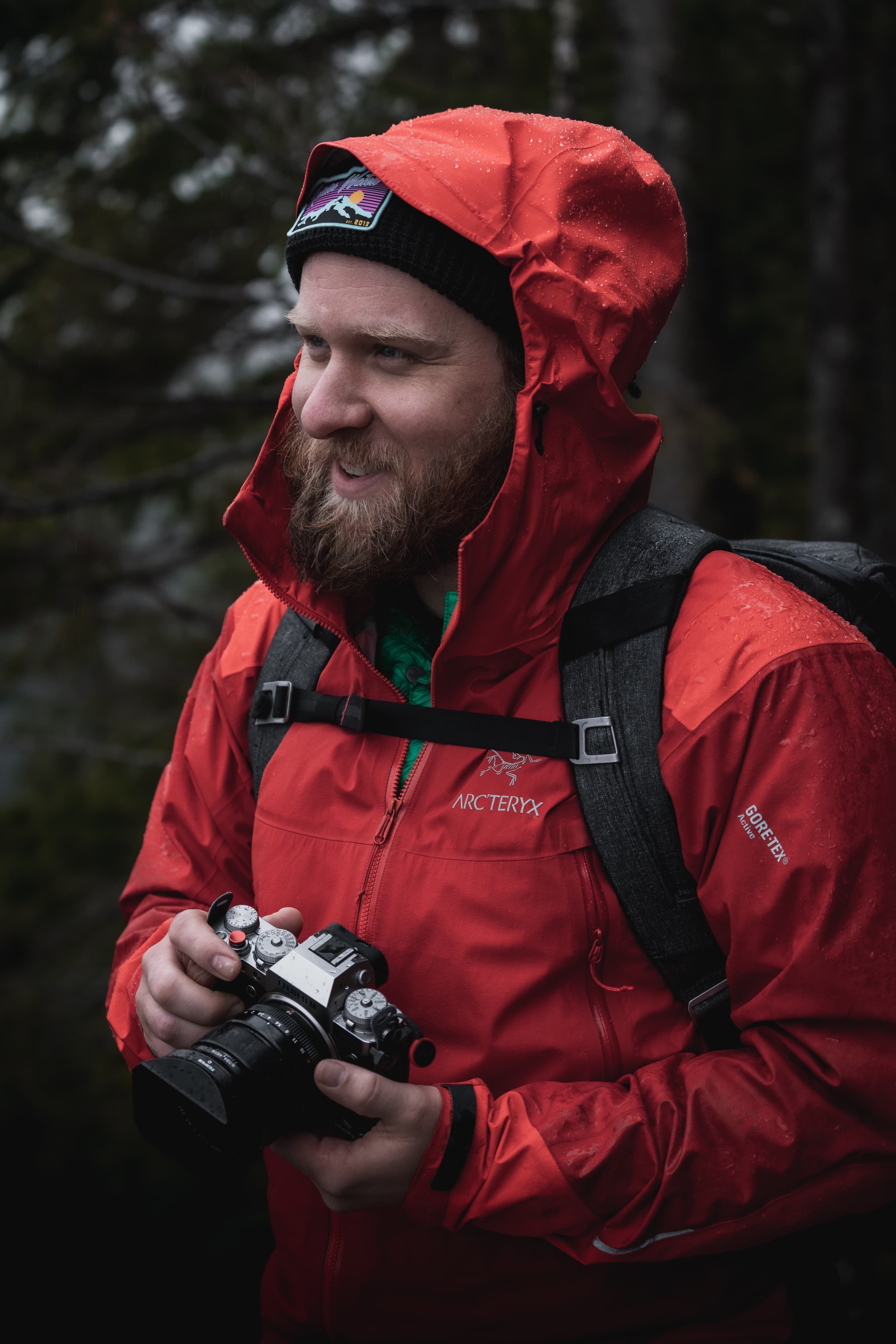 By: David (RW Founder)
instagram
If you're like me, 2021 ended in a rush. Suddenly, it's a new year and January is halfway over!
Someone in the RW community recently asked on social media asked if I had suggestions for PNW calendars – which I didn't... So, I spent some time and found some pretty awesome PNW-y ones for you! Each one is made by local artists and photographers and, let me tell you, I've certainly hard a hard time choosing between them. Also, if you are a photographer or artist with a PNW calendar for 2022, shoot me an email and I''ll try to get you added to this list!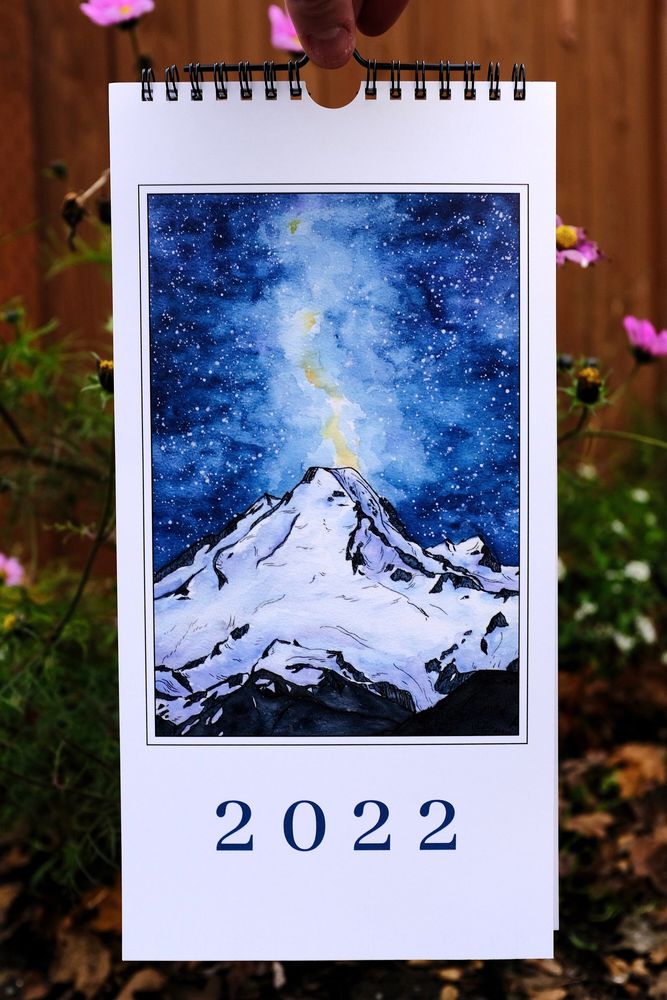 Madeline Rush, the amazing artist behind Lookout Mountain Arts, has put together this Watercolor Adventure Calendar for 2022. It is stunning! Madeline perfectly captures the essence of the PNW with 12 original pieces (13 if you include the cover). What's even better is that each painting is based on her own adventures around the area. This calendar even has a full-page spread showcasing each month so that you can look at the year at a glance, or each month individually.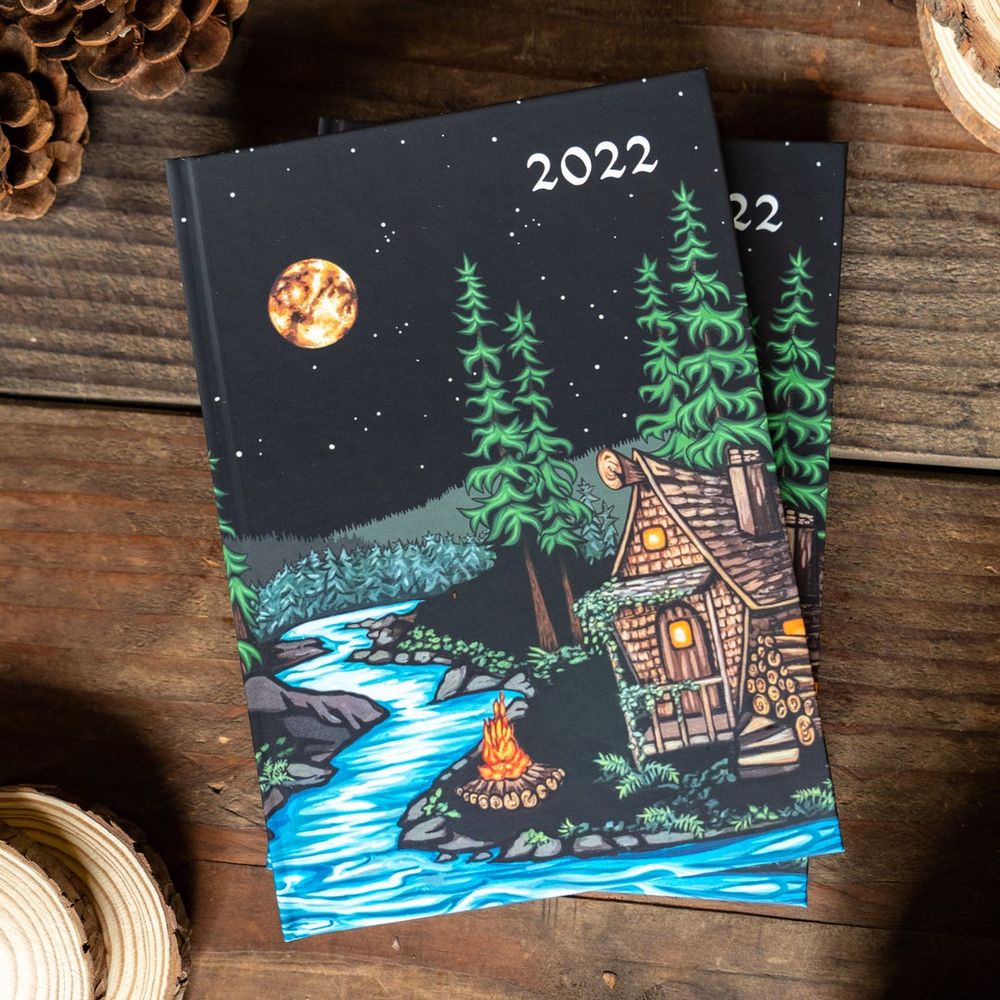 Another incredibly talented PNW artist, Gianna Andrews, created both a 2022 Calendar and a Moon Planner. Both of which are great. Each handpicked painting on the calendar represents that month's vibe with vibrant colors and scenery. One of my favorite things about both of Gianna's calendars is that she doesn't include any holidays (aside from equinoxes in the Moon Calendar) allowing the owner to decide where to place their own celebrations. Unfortunately, both calendars are sold out right now, but keep a look out for other great prints by Gianna.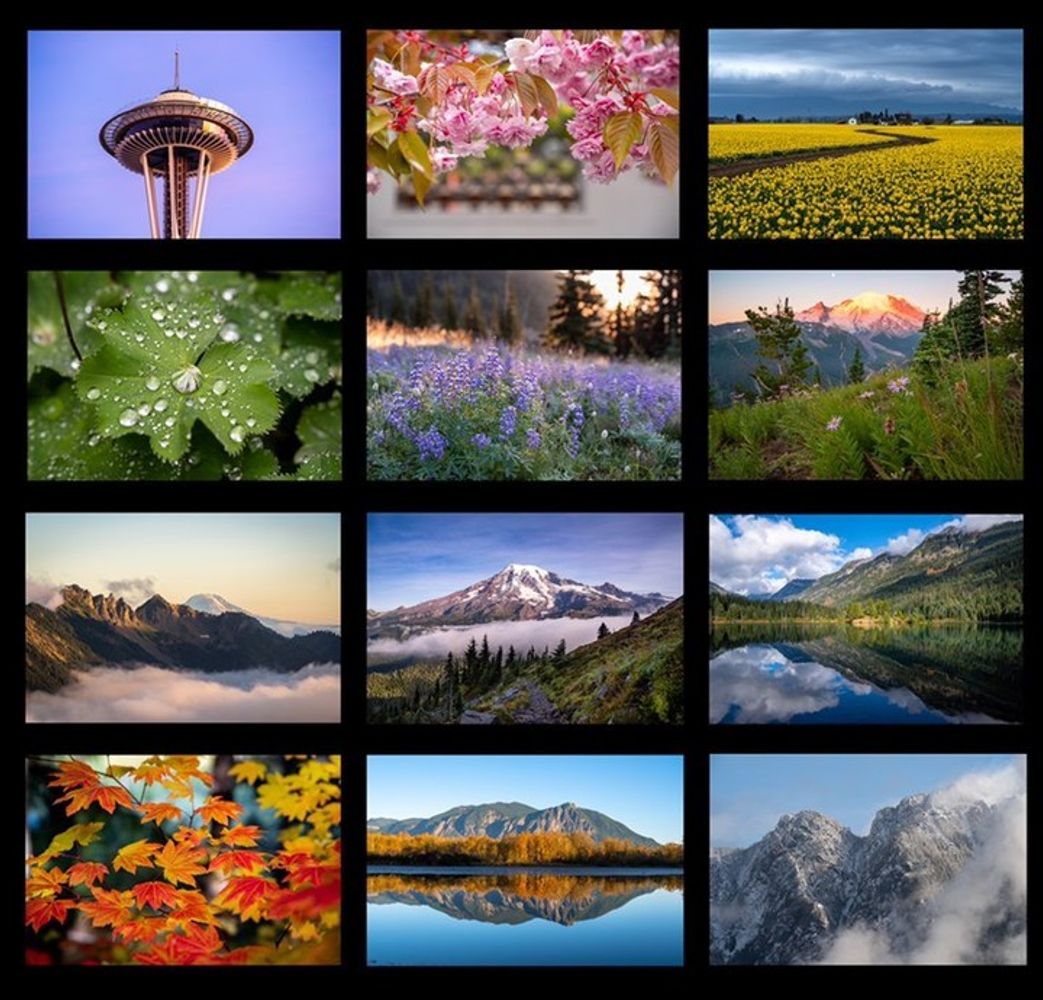 If you're looking for a calendar with photos instead of artwork, check out Sarah Dove's calendar. It is filled with moody photos that showcase the diversity of Washington State throughout a year. Sarah does extraordinary work, and her calendar is no exception.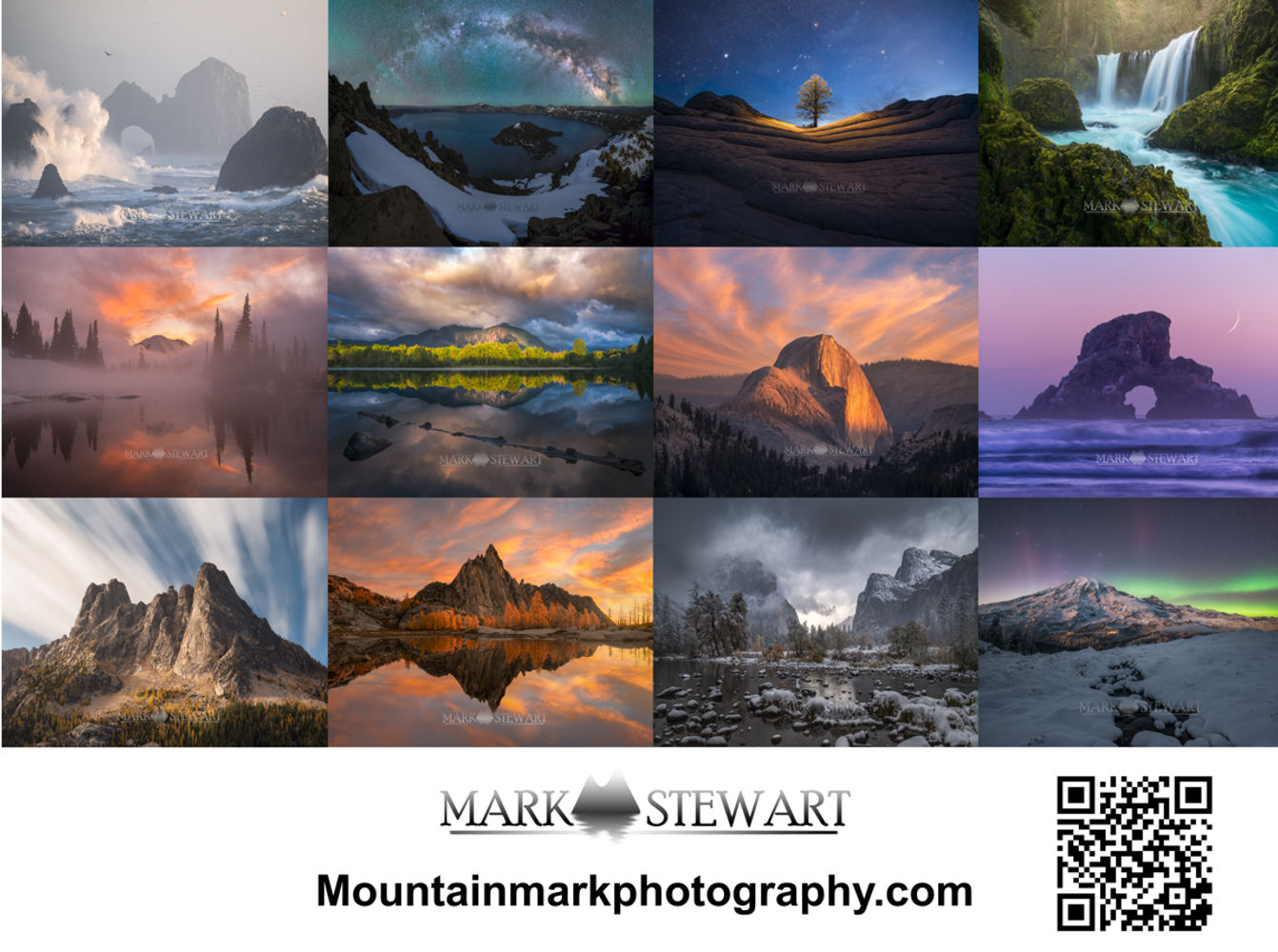 Another great photography option comes from Mark Stewart. This calendar is filled with stunning, yet not typical PNW scenes. Explore the oceans, mountains, and everything in between with this vivid collection of photos. Mark only chose his favorite landscapes, so you rest assured knowing that they're great.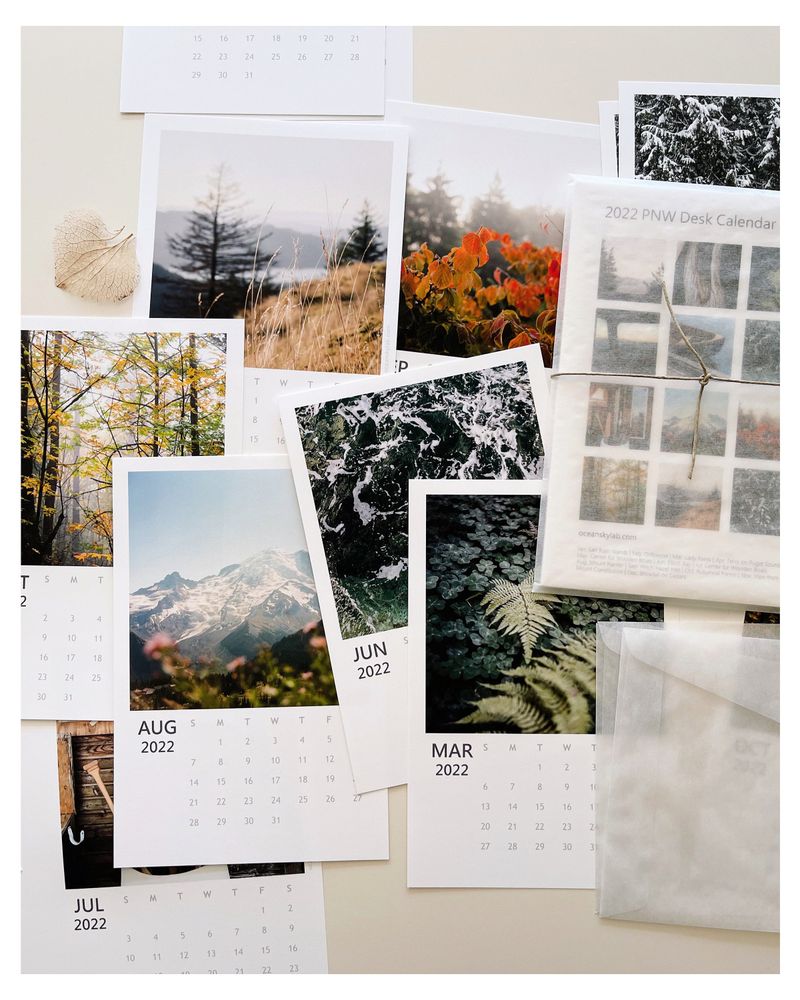 The Desk Calendar by Catherine Goron is sure to make you more productive! It includes a dynamic collection of her best photos of the PNW throughout each season and even comes with a cute little easel for easy display. What's great about this calendar is that it's printed on high quality paper with a matte finish so each photo can easily be framed after use!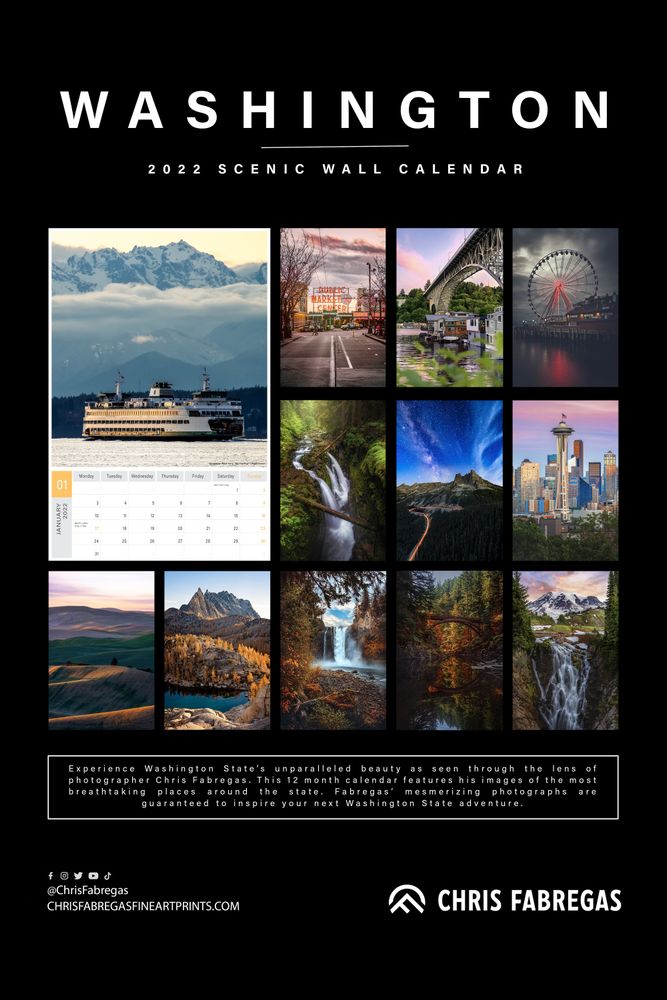 The Washington State Calendar by Chris has a perfect mix of both scenic views from around the state along with eye-catching city views. Each photo is dramatic and provides confirmation of how beautiful this place really is. Not only are our mountains some of the best around (no bias here, I swear!), but our biggest city is pretty mesmerizing as well. Unfortunately, this calendar is also sold out.